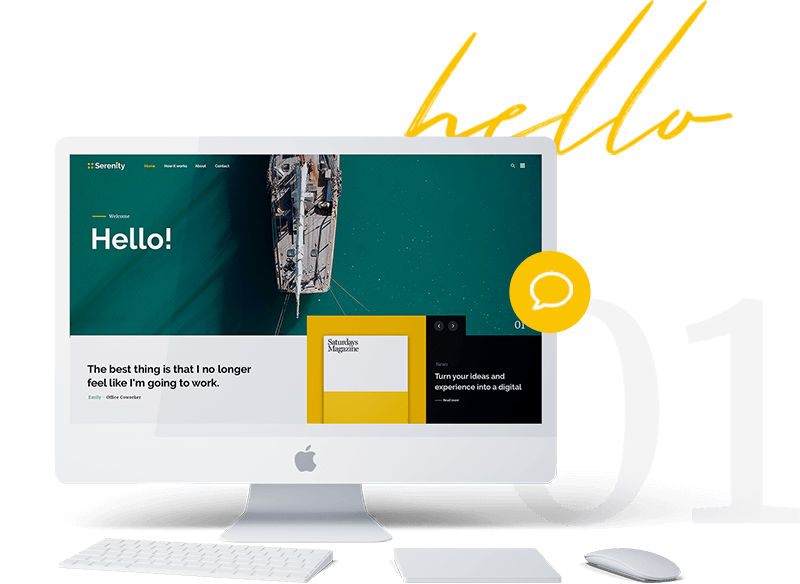 WHO WE ARE
Thinking Dots is an attentive, agile, and trustworthy digital marketing agency that offers an extensive range of services to businesses. We are in love with fresh ideas and this also drives our passion to launch our own products that add value to people and society.
Know More
Business experience
01
The core team at Thinking Dots have a strong record of accomplishment in business management. Thinking Dots managing partners headed client services and business development within different organizations across multiple verticals. We will employ this collective hands-on experience to help your business grow.
Sense of purpose
02
Thinking Dots has a clear sense of purpose. Guided by our clear vision and values, we operate with a purpose, and before we do anything we repetitively ask ourselves why we are doing it, creating an environment of target setting and achievement. This will be felt in our relationships with clients as we begin with the end in mind. We believe that clarity leads to productivity.
Proximity and trust
03
Our clients will witness an informal management style that promotes simple and direct relationships with a sense of immediacy. The casual and friendly environment fosters a proximity mindset where you can easily discuss and network with all Thinking Dots team no matter their position in the company. Being trustworthy is one of our core values.
Your Business Deserves This
OUR SERVICE PROCESS GUIDELINES
We believe in keeping things simple and clear for our clients. We work hard to turn complexity into simplicity. Therefore, we follow a 4-step process:
Listen and Guide
We will sit down, have a discussion, and listen to your concept and requirements. Often, the idea or needs are not fully completed; don't worry we will help you formulate and refine the concept. The team will make suggestions to improve the outcome. We will adopt a Wow & How approach where we will enrich our discussions with innovative suggestions around strategy, technology, and creative design. Our topics will be driven by pre-prepared understanding of your business and by our collective experience. The goal will always be how to enable your business grow.
Agree requirements
To ensure coherence between what your business needs and what we do, and to remain efficient serving our clients, we will agree the final requirements with you. We do understand, however, that needs may change throughout the engagement process. Our team will be happy to integrate new requirements and will guide you through our process to make that happen.
Design and develop
At this stage, our designers and developers will begin after we carefully evaluate and adopt the best technology to implement your requirements. You will remain engaged throughout the process until the final services are delivered as promised.
Support
Once your service is tested and delivered, we'll continue to provide on-going support when and however needed.
Just a Perfect Place to Get Started!